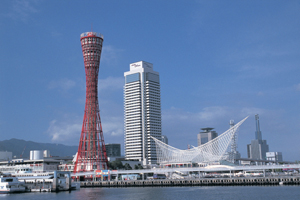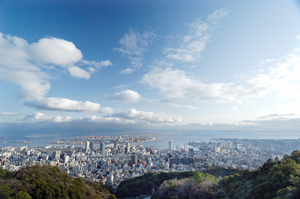 Stretching out under the gaze of the scenic Rokko mountain range along a picturesque shoreline overlooking Osaka Bay and the historic Inland Sea, the City of Kobe has a long and colorful history dating back more than 1,200 years. After the Meiji Restoration in 1868, when Japan opened its doors to the West, Kobe rapidly became a key trading center for foreign merchants and tradesmen and acquired a cosmopolitan spirit of international friendship commensurate with the people's traditional deep-rooted liberalism and intellectual curiosity.
Located geographically in the central part of Japan about 370 miles from Tokyo, and approximately 70 minutes from Kansai International Airport by train, bus, or boat, the City of Kobe is a major international center of economic, cultural and academic activity. Today the city has a population of approximately 1,500,000, including about 43,000 resident non-Japanese from 97 countries.The city regularly promotes international cultural exchange and has hosted numerous international summer festivals, exhibitions and theatrical performances, and sports events. A growing commercial and industrial center, the City of Kobe is also home to many marine, warehouse, trade, shipbuilding, iron and steel, rubber and food processing industries. Kobe is also famous as a sake (Japanese rice wine) brewing center.
Blessed with a mild climate and abundant greenery, Kobe has become a center for introducing Western culture to Japan. It is the birthplace in Japan of soccer, golfing, boxing, cinemas, coffee shops, and ladies permanent waves, and many foreign arts and crafts. And the city is a "youthful port town" with a rich natural environment, symbolized by the nearby sea and its mountains and slopes, Kobe still maintains a treasure house of proud cultural assets, many dating back to the nation's earliest history.
Access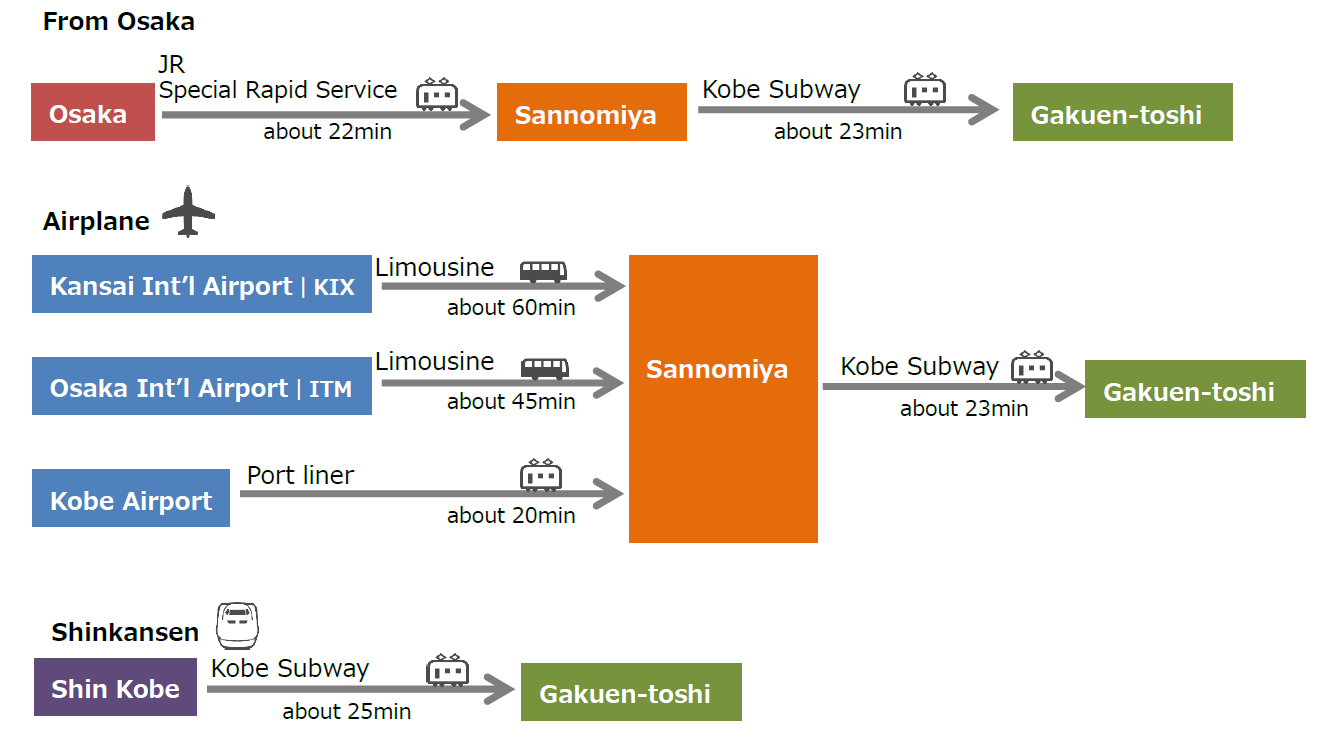 MAP